FALL CLEANUP DAY (& Playground Design MEET & GREET)
Our last event of the season at Robbins Farm Park is our fall cleanup where we prepare the park for winter. Please join us on Saturday Nov. 5 from 9 am – 12 pm for raking, pruning, weeding invasives and planting bulbs.
Also, Arlington Recreation Director Joe Connelly and the landscape architect for the playground reconstruction will conduct a meet and greet by the playground from 10 am – 12 pm to answer questions on the rebuild.
Please note that AHS volunteers can earn community service hours for this event. Hope to see you there!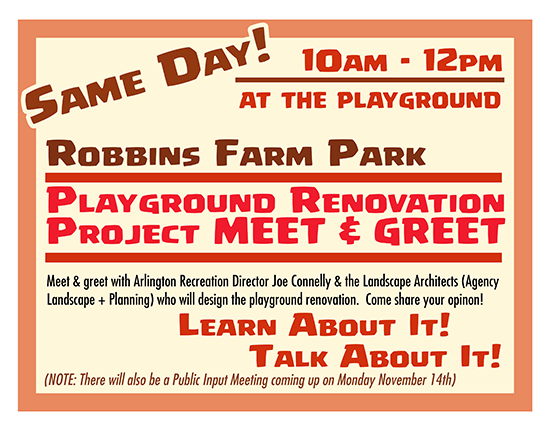 ---