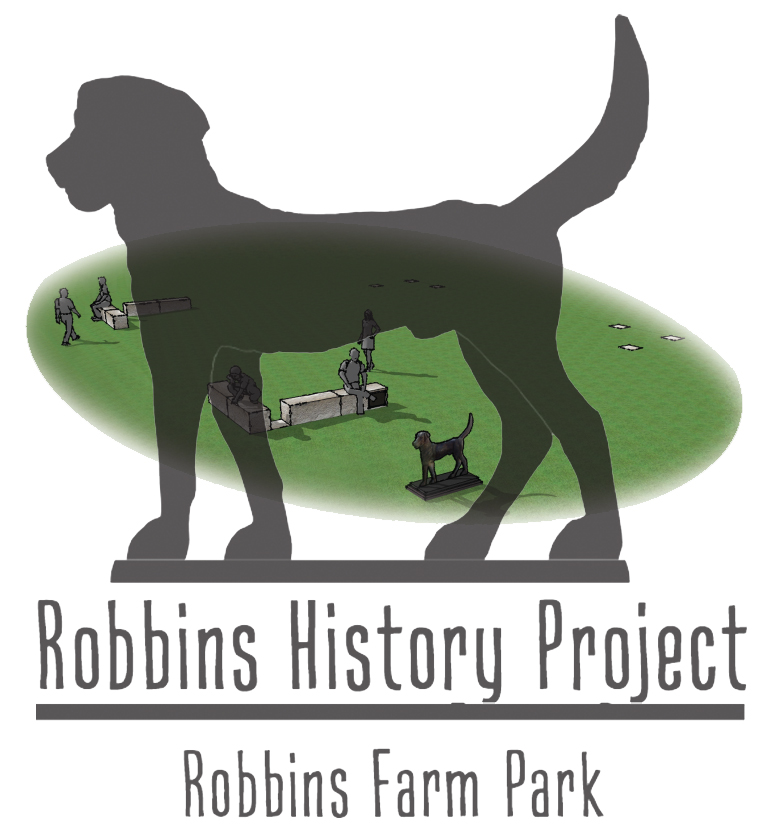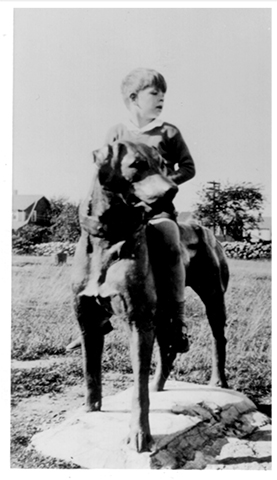 The Robbins History Project, funded by the Friends of Robbins Farm Park, consists of two parts at the park: the House and the Dog. Granite blocks will mark the location of the House of our community's great benefactor, Farmer Nathan Robbins. The Dog will be a replica of his dog statue that was beloved by the children of Arlington, for whom he donated his farm to become our park.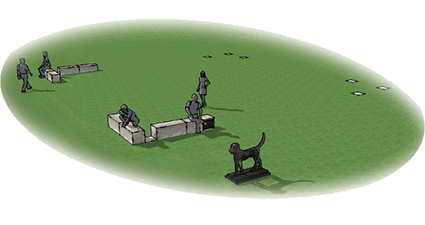 ---
THE BOOK

The 3rd Edition of


ROBBINS FARM PARK




 A Local History
From the Revolutionary War to the Present



IS SOLD OUT - A NEW EDITION IS IN THE WORKS
---
This book is a treasure trove of Arlington history, telling the fascinating story of the life of Nathan Robbins, gentleman farmer and true Yankee eccentric. It recounts how his beloved farm came to be preserved as an equally beloved Park, now well known for the remarkable views it affords of Boston.
Oral histories, letters, newspaper articles, and over 65 illustrations and photos document the story of the Robbins' unusual marriage, his love for the land and a disappearing way of life he shared with the children who played there. This new edition includes new stories and pictures and brings us up to date. Written by FORFP founder and historian Oakes Plimpton.
————————————
Regular Pricing:
Non-Members $10
Members $5
Membership Special, if joining or renewing:
1-Year Membership with Book: $15 (regularly $20)
3-Year Membership with Book: $30 (regularly $35)