CANCELLED – Jazz Concert – Harvard Alumni Jazz Band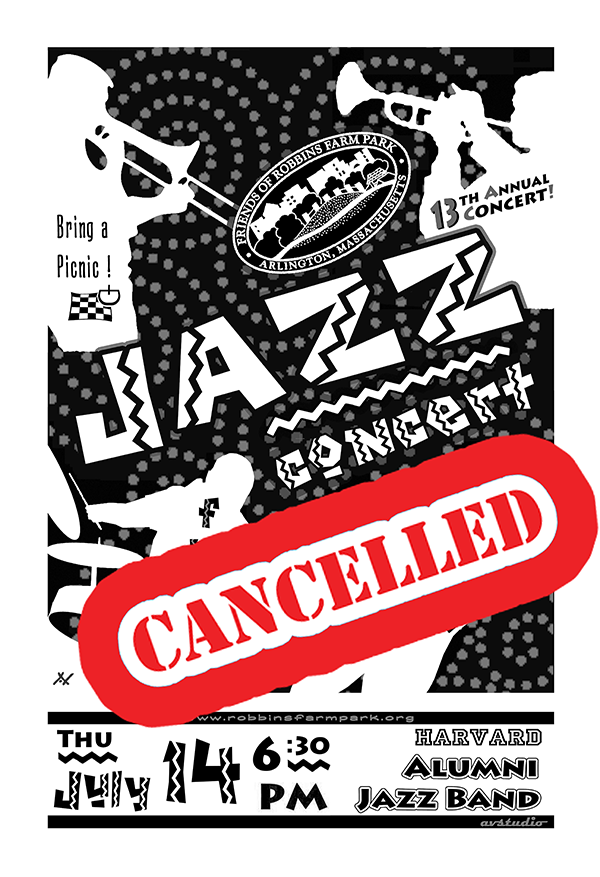 Concert Cancelled. We are very sorry to have to cancel the concert due to predictions of thunderstorms during the event.
We are hoping it may be possible to reschedule this later in the summer. Stay Tuned.
Join us on July 14th at 6:30 pm for a free jazz concert by the Harvard Alumni Jazz Band, a 17-piece jazz big band with members from Arlington and surrounding communities. Our concert will be at our usual venue in the Park. Enjoy the music of Count Basie, Charles Mingus, Miles Davis, and many others!
The concert is FREE thanks to the generosity of the band, which includes neighborhood resident Allen Feinstein. This is a great event for all ages. We encourage people to bring your own picnic dinner. This will be our 13th Annual Jazz Concert!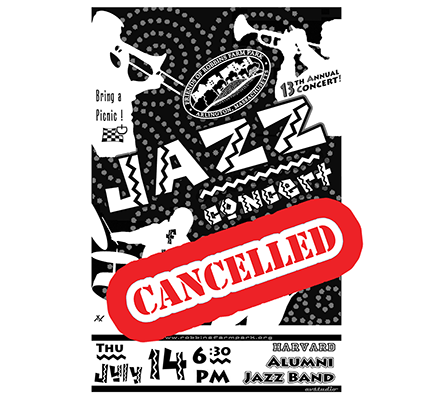 ---