What's New
Due to weather concerns, we are cancelling this evening's Fourth of July celebration at Robbins Farm Park. Although the rain may let up by early evening, we would need to setup in the afternoon when thunderstorms are predicted. Although we are cancelling the live concert …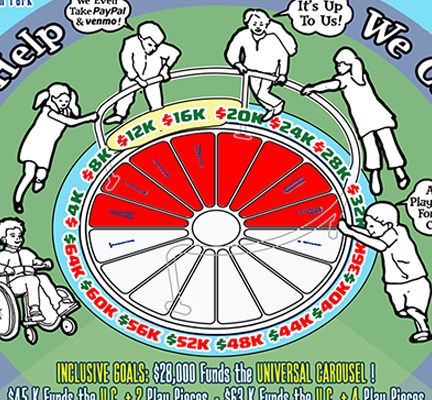 Thanks to the amazing generosity of our community, we have raised more than $34,000 from almost 225 donations and are more than half-way to our goal! Thank you to everyone who has donated so far! The next phase of our fundraising is to reach out to local …
When: Monday, June 19th from 10:00AM – 11:30AM Where: Robbins Farm Park, Arlington (61 Eastern Ave.)Note: In case of rain, the event will still take place indoors in Arlington (decision will be made by Sunday, 6/18) What Should Audience Members Bring?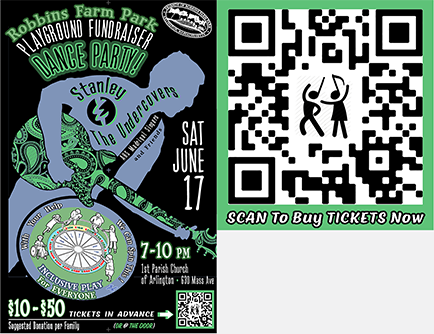 Sat, June 17th @ 7pm! Buy Tickets HERE! (or SCAN the QR code) UPDATE: Just because Porchfest is postponed until Sunday, you don't have miss out on Live Music on Saturday . . . Live Music Saturday Night, Rain or Shine! Inside at the 1st …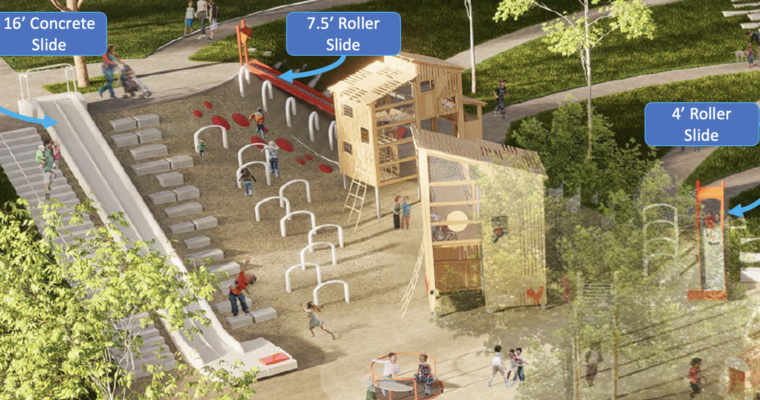 Each week we will highlight a different feature of the new Robbins Farm playground design as we continue our efforts to fundraise for this awesome and inclusive playground.
Post #1: Play Is For Everyone!—Slides that are fun for all kids
Please help us invest in this awesome and inclusive playground: https://robbinsfarmpark.org/playground/