The iconic Robbins Farm slides will return soon, plus a whole lot more!
The Friends of Robbins Farm Park are thrilled to partner with the Town of Arlington to raise funds in support of the Robbins Farm playground redesign and renovation.
The new playground concept will incorporate Universal Design principles to create Arlington's most inclusive playground yet, providing a fun and challenging playscape for all kids and caregivers that visit our neighborhood park.
The Friends of Robbins Farm Park have identified inclusive play equipment that would be fantastic additions to the park, but are outside the current budget scope. You can help!
Our request: Please help us make the new playground even more fun and welcoming for all residents and visitors!
Fundraising tiers:
Tier 1: $28,000 raised from friends and supporters will fund a Universal Carousel
Tier 2: $45,000 will fund a Universal Carousel + 2 play pieces
Tier 3: $63,000 will fund a Universal Carousel + 4 play pieces
Our vision:
The Universal Carousel would be a centerpiece of the main play space at the bottom of the slides.
The additional play pieces would anchor "nodes" of play to create destination spots along a fully accessible path to the top of the playground, encouraging play with anyone who needs to use the path.
100% of your tax-deductible donation will go towards playground construction.
The project is scheduled to begin in July and be completed in November 2023.
Please join us in supporting our park by clicking or tapping the inclusive playground below!
Matching Gifts: if you would like to explore a matching gift, please contact james.hampe@gmail.com.
Or donate through Venmo
@Forfp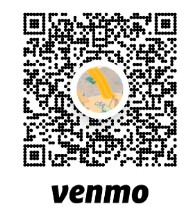 To Join the Friends of Robbins Farm Park, click or tap here: