Robbins Farm Playground – Final Plan Review Meeting Postponed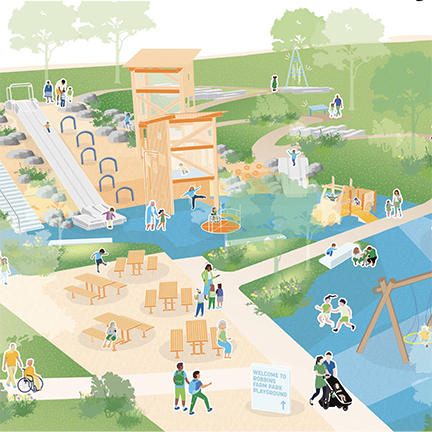 Per Joe Connelly, Director of Recreation:
Please note that the review of the final plans for the Robbins Farm Playground, previously scheduled for the April 25th Park and Recreation Commission meeting, has been postponed.
The design team has received a tremendous amount of thoughtful feedback regarding the draft design and the adventure sheds over the last two weeks. It is going to take time to incorporate the feedback into a final recommended design plan that the Park Commission can review.
This process also involves working with the playground manufacturer on potential design changes and additions to equipment. Once the plan and cost estimates are accurately updated, a meeting to review the final recommended design will be scheduled.
Please note that this does impact the current project timeline, however, incorporating the most recent feedback is essential for the success of this project. Thank you for your patience and interest in this exciting project!
---